About Czech Hospitality and Tourism Papers

Czech Hospitality and Tourism Papers (hereinafter CHTP Journal), a journal for science and information, publishes mainly scientific and survey papers focusing on the development of theoretical and practical aspects of the hotel and spa industry, gastronomy and tourism. Papers are published in English, Czech and Slovak languages.
The CHTP Journal serves primarily as a platform for the presentation of an author's, or team of author's, original research results in the above-mentioned fields. A "Consultation and discussion" section contains survey papers and also specialized survey papers from the pedagogical and expert activities of academics, as well as reports on research project results.
The ISSN for printed version was assigned to the CHTP Journal on March 31, 2005 (the date of the creation of the CHTP Journal). Since 2010 the CHTP Journal has been integrated into the EBSCO database of EBSCO Publishing, with its headquarters in Ipswich, Massachusetts, USA. Since June 25, 2015 the CHTP Journal has been integrated into the ERIH PLUS (The European Reference for the Humanities and the Social Sciences).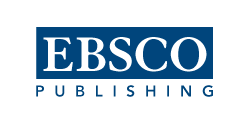 Since January 1, 2019 the CHTP Journal is published in electronic version only (online).
Imprint:
Czech Hospitality and Tourism Papers
Editor: Institute of Hospitality Management in Prague 8, Svídnická 506, 181 00 Prague 8
Editorial Board Chair: Ing. Martin Petříček, Ph. D.
Technical Editor: Ing. Radka Balakovská
ISSN 2571-0389 (Online)
Registration number with the Czech Ministry of Culture: E 15814